Title: Midnight Captive (Bonded in Blood Vampire Chronicles Book #2)
Author: Arial Burnz Genre: Paranormal Romance set in against a historic backdrop
Published: February 12, 2013
Publisher: Mystical Press
Synopsis

CAILIN MAC DOUGAL has lived a dangerous life being the adopted daughter of vampire Broderick "Rick" MacDougal, so she had no choice but to learn to fight in order to protect herself. However, such behavior is hardly desirable in a dutiful wife who's supposed to embroider and run a household. This aggressive side of her behavior should be easy enough to hide from her betrothed…shouldn't it?
After being away at fencing school for seven years, JAMES KNIGHTLY has returned as a master swordsman, ready to captain his own ship and finally wed his childhood sweetheart, Cailin MacDougal. What he finds waiting for him is a dagger-toting hellion for a bride, an immortal father-in-law, and an enemy bent on extracting revenge by threatening the family James holds most dear–the MacDougals.
BRODERICK MAC DOUGAL is lured away from his family with the promise of–at last–learning a way to protect those he loves from his clan enemy, Angus Campbell. Broderick knows he's headed for a trap, but the bait is too tempting to resist…and he unravels the beginning of a prophecy that will lead to redemption for all vampires. The cost of such redemption, though, may be the very soul of the woman he would die for…his wife, Davina.
Reader Advisory: This story contains some explicit love scenes, described using graphic and direct language. This story also contains explicit, nail-biting scenes of violence and sword fights.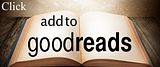 Buy the Book
The Bonded By Blood Vampire Chronicles
The Bonded By Blood Vampire Chronicles is a six-book paranormal fantasy series with strong romantic elements.
Broderick "Rick" MacDougal
never expected to find his soul mate,
Davina Stewart
, during his quest for revenge. Nor did he expect her immortal soul would be the price. Rick and Davina are two of three keys tied to a prophecy of redemption for all vampires. Clan enemy and the man he has sworn to destroy,
Angus Campbell
, is the fated third. If either Broderick or Angus die, their souls are destined for hell and Davina's will be cast into oblivion. But the truth is more dire than any of them imagine. Davina's soul does more than fulfill the prophecy. If the Vamsyrian King sacrifices her in an ancient ritual, he will end the prophecy and secure his immortality for all time.
Facts about Broderick MacDougal NOT in the Novels
1 Immortality, at first, was almost unbearable condition for Broderick in his early years after his transformation. There was a time he was testing his limits and didn't care if he lived or died in the process. One of the trials he put himself through was abstinence from human blood, where he only fed from animals. The lack of intimacy with human life and memories proved to be worse than living with the guilt of killing for blood. It was this trial that forced Rick to bring The Hunger under control so he would not have to murder those from whom he fed. Most Vamsyrians kill their prey. Broderick is one of a handful of his kind who do not kill their victims, and he doesn't know why…at least not yet.
About the Author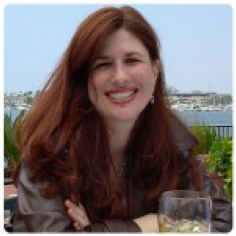 Arial Burnz has been an avid reader of paranormal and fantasy for over thirty years. With bedtime stories filled with unicorns, hobbits, dragons and elves, she succumbed to crafting her own tales, penning to life the magical creatures roaming her dreams. Having a romantic husband who's taught her the meaning of true love, she's helpless to weave romance into her tales. Now she shares them with the world. Arial Burnz lives in Southern California, with her husband (a.k.a. her romance novel hero)—who is also,
quite coincidentally
, a descendant of Clan MacDougal.
Connect with the Arial
Giveaways!
Arial Burnz is giving away a TON†of stuff during this tour! Please use the Giveaway Tools entry widget to†be entered into the drawing. Each button will earn you more chances to win and you can keep coming back to earn more entries! All entrants will automatically become members of Arial's VIP Club, which is free to join and has many more
benefits
, such as exclusive contests like this one.
These are the prizes for†the Character Reveal Tour featuring the characters in
Midnight Conquest (Book 1)†- winners will be chosen on Sep 27, 2014
:
Vampire coaster set
1 signed set of Books 1-3
$10 Amazon, B&N or iTunes gift card (winner's choice)
Tour Grand Prize
Arial is also giving away a single Grand Prize of...
A $100 Amazon, B&N or iTunes gift card - winner's choice
A signed set of Books 1-4 of the Bonded By Blood Vampire Chronicles
Winner will be chosen on 11/21/2014. Everyone who participated in any stops on the
Midnight Eclipse
tours (VIP Club members or not) will be entered for the grand prize drawing. The more you participate, the more chances you have to win. Use the
Giveaway Tools
buttons below to earn extra chances to win by tweeting, following and liking. For Official Contest Rules,
click here
.
Book Blast organized by